You'll find this story in the latest issue of Girl Talk Magazine!
Let's face it, Little Mix are just the greatest, aren't they?
They're Britain's biggest girl group, have millions of fans all around the world and their tunes are amazing!
So in the latest issue of Girl Talk Magazine, you can find five of the reasons why Little Mix are the best!
5 Reasons why Little Mix RULE!
1. They're all about girl power – and so are we!
2. Pulling silly selfies is what they do best. LOL!
3. They are best of friends. Can we be your BFFs?
4. They're the only girl band to have won The X Factor – that's history in the making right there!
5. They can do magic! Well, they can in their new video anyway…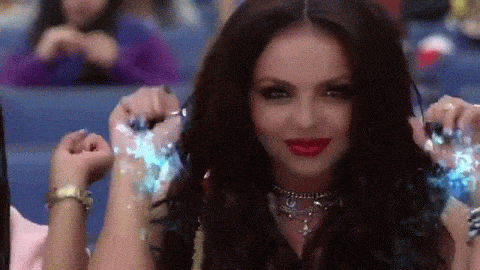 Their new single Black Magic will be out on 12th July – we can't wait!
---
If you love this, then check out the latest issue of Girl Talk Magazine for even more celeb stories, gossip and posters!
Inside, you'll find tips to get your pop style sussed and the best stuff to spend your pocket money on this summer!
You can also win a light-up sound system and tickets to this year's Women's FA Cup Final!
Plus, there's a huge 7 gifts, including a cool keyring and a set of collectable clips!
You can get your copy of Girl Talk in shops now!
Click here to go to the Girl Talk Magazine website!
Check out these other great Girl Talk stories!
[related tag="girl-talk" limit="8″]
Fun Kids is the UK's children's radio station
Tune in on DAB Digital Radio in London and the South East, on mobile and online at funkidslive.com
Click here to listen!
Add a comment