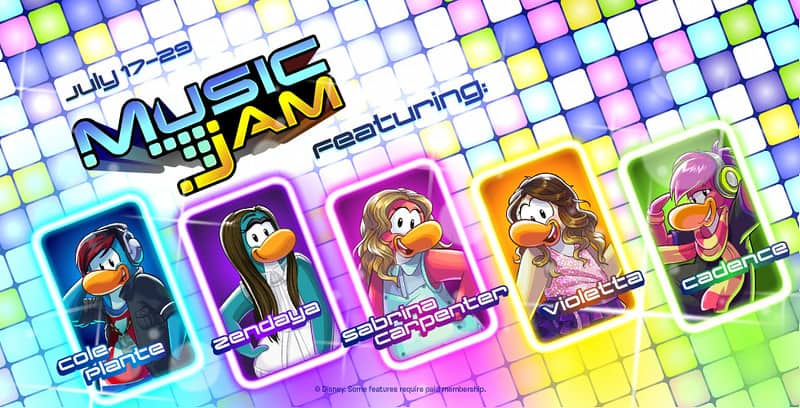 Disney Club Penguin have launched their annual Music Jam event where you can rock out on the Music Jam cruise!
You'll get the chance to perform alongside penguins inspired by your favourite Disney music stars!
Hop aboard the musical cruise, eat at the buffet, stomp out rhythms in the Engine room and watch as day turns to night on-board!
DJ Cole Plante, Zendaya, Sabrina Carpenter, Violetta and Cadence will be starring on the musical ship's main stage and making music with all-new SoundStudio. SoundStudio is where you can make unique mixes that you can save and share with friends in the Dance Club!
Check out Sabrina Carpenter chatting to Club Penguin here:
[jwplayer player="1″ mediaid="87018″]
There's lots of other cool stuff happening in Club Penguin as part of the Music Jam event, including a brand new single from Cadence and the Penguin Band called 'Best Day Ever', an exciting new Tour Bus Igloo and the chance to unlock cool prizes every other day!
Head to Club Penguin now to get involved!
Are you excited for Music Jam? Let us know in the comments below.
[related tag="read" limit="4″]
Remember, you can listen to Fun Kids on DAB Digital Radio in London and online across the UK! Click here to listen!
Add a comment