Something baa-rmy was going on this weekend!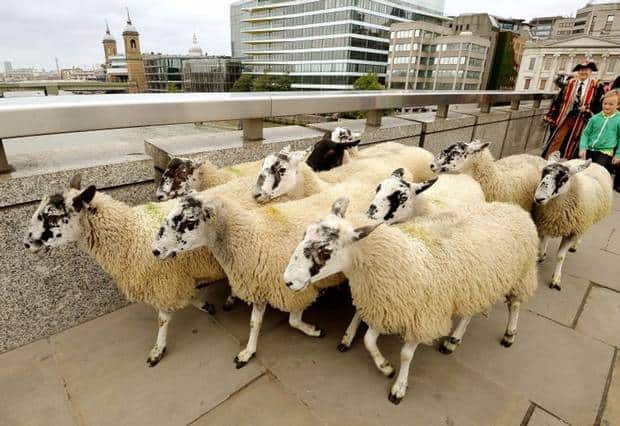 London traffic was brought to a standstill this Sunday (October 5) by a herd of sheep running across London Bridge!
Now, you might be wondering what sheep are doing in the middle of the capital!
Well, it's part of an ancient tradition that gives the Freeman of the City of London the right to drive their sheep over the bridge!
Click here to watch Shaun the Sheep Movie trailer
The event aimed to put the spotlight on British lamb and wool and also to raise funds for the Lord Mayor's Appeal.
Plus, this year, there was a very special guest to the flock – Shaun the Sheep!
Shaun's got his very own art trail, featuring 60 giant Shaun the Sheep sculptures, coming to London in spring next year!
Click here to find out more about Shaun in the City
Latest News
[related tag="read" limit="4″]
Fun Kids is the UK's children's radio station
Tune in on DAB Digital Radio in London and the South East, on mobile and online at funkidslive.com
Click here to listen!
Add a comment