Lots of boys have worn skirts to school after being told they were not allowed to wear shorts!
The school kids asked permission from the teachers to change their uniform because of the hot weather this week, but they said no.
The Head Teacher, Ms. Mitchell, said shorts were "not part" of the school uniform but these kids thought that was very unfair!
One of the boys who took part in the protest said "We're not allowed to wear shorts, and I'm not sitting in trousers all day, it's a bit hot."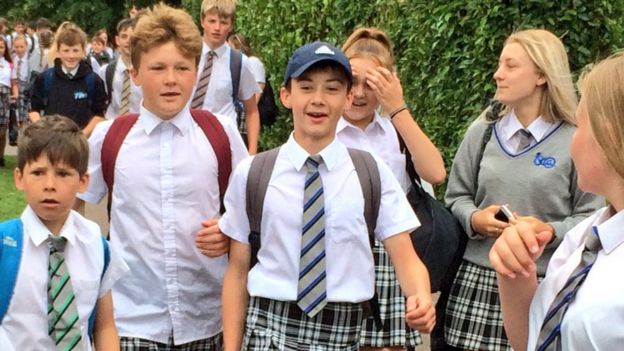 Pupils said the idea for the protest came from the head teacher, who originally made the suggestion as a joke.
They said they hoped the school would change its mind and that shorts would be added to the school uniform.
Earlier this month, we asked you on Popjam if you had a summer uniform! 
Over 130 of you replied!
Some of you said you did have a summer uniform, others didn't know what a summer uniform was, and some people, much like this school, said summer uniforms were only for girls!
Add a comment