Jack and Ella live near a busy railway line so they know how to stay safe around railway lines!
They call themselves 'The Track Pack' and they're always helping to teach people how to be safe around the train tracks.
One thing that Jack and Ella know you should never do is take a shortcut across a railway track!
Why can't I take a short cut across a railway line?
You should never take a short cut like like in the videos because railway tracks are dangerous!
Why are they dangerous?
Railway tracks are dangerous because trains go very VERY fast. If you ever got in the way of one… that's the end for you.
Even if you think you're being really careful by listening out for trains and looking both ways, modern trains are so fast that they will probably get to you before you can move out of the way.
And electric trains are also very quiet so you might not even hear one coming before it's too late!
Many railway tracks also have an electrified third rail or an overhead wire that would give you a nasty shock – even if you weren't to touch them! You only have to go near it and it can shock you.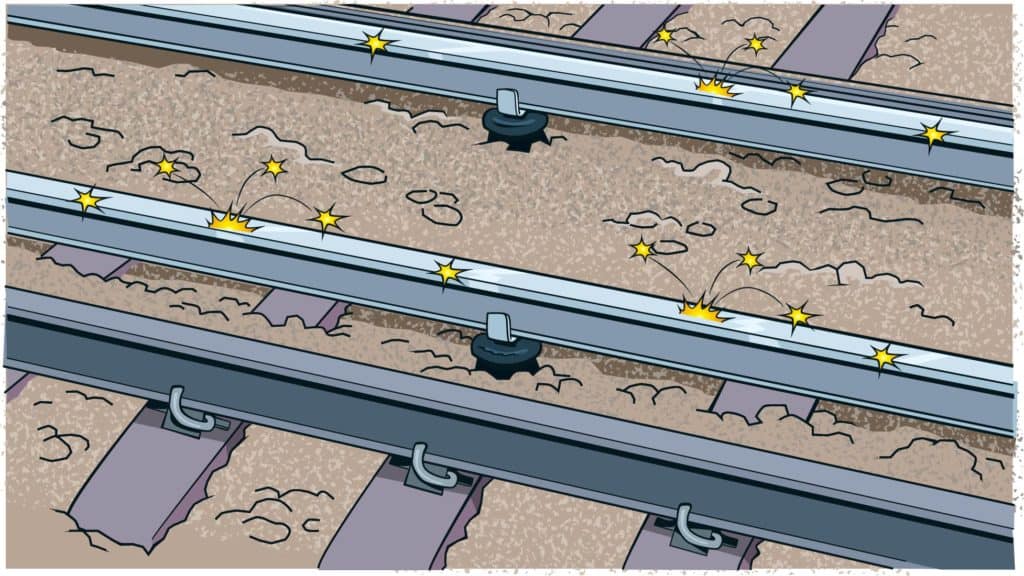 Railway tracks sound pretty scary, how do I stay safe?
They're not scary at all – you just have to follow the rules and be sensible around the railway tracks.
If you see a whole in a fence like Uncle Dave did, then don't go through it! Only cross at safe and designated places.
Can I join The Track Pack?
Yes! All you have to do is be safe around railways and tell others to do the same!
Find more from the Track Pack by clicking here.
You can hear more from Jack and Ella as well as finding out more about Britains' railways by listening to the podcasts below.
Track Pack is supported by Network Rail and the rail industry
Add a comment