LittleBird have rounded up some great activities, events and things to do to help you and the kids stay entertained, inspired and active throughout the Summer Holidays with the only problem, how to fit it all in! So whatever ages you're looking to entertain this summer and whatever your budget.
Brought to you by The LittleBird Family Pass –  saving families money all year round. To find out how, click here.
TOP PICKS OF THINGS TO DO 
Yayoi Kusama's Obliteration Room, Tate Modern, Bankside, 23rd July – 29th August
Head to Tate Modern this summer and transform a completely white domestic apartment into a sea of colourful dots: Yayoi Kusama's The obliteration room is an interactive artwork for all ages. Visitors will be given a sheet of colourful 'dot' stickers to help bring the space to life.
As well as having a chance to cover every available surface in the space with bright circular stickers, families will be able to create their own work of art to add to an ever-growing garden in the Turbine Hall.
Free, find out more here.
LittleBird Top Tip: Whether you're in London, Liverpool or St Ives, check out Tate's visiting tips for families here and don't forget Tate kids, online arty inspiration for wherever you are this summer, click here.
Festival14, Canary Wharf, London, 21st – 24th July
Canary Wharf's new four-day arts festival features a packed programme of music, theatre, dance, comedy and plenty of children's activities including immersive story-telling, a puppet show on a bus with a crafty workshop after, a show all about bugs, an outdoor physical theatre performance featuring a 4-metre-tall puppet, a family rave and more and although events are free, advance booking may be required for some events.
Find out more here and for family fun, click here.
UEFA Women's EURO FREE Fan Festival, Trafalgar Square, London, 23rd – 31st July
This July Trafalgar Square welcomes fans and friends of all ages, from home and abroad, to be a part of the biggest ever European women's sporting event, UEFA Women's EURO. Expect a celebration of art, heritage, music and of course, football!
Free to enter,  all ages welcome and non-ticketed, so you can go along as many times as you like.
Find out more here.
LittleBird Top Tip: If you can't get enough of the beautiful game, head to the Design Museum in Kensington to see their exhibition Football: Designing the Beautiful Game. Find out more here.
Family Fun Day Science Spectacular, Royal Institution, Saturday 23rd July, 11am – 4pm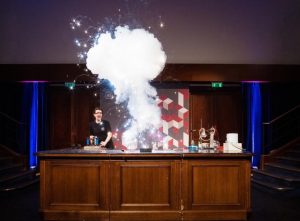 Expect a day packed full of talks, demonstrations and hands-on science. The RI will be celebrating the world of science, with favourite activities and demonstrations from over 15 years of Family Fun Days, plus lots of new stuff they've been working on and two fantastic speakers lined up: Sophie Ward will be showcasing some amazing explosive science demonstrations and David Ricketts has come over all the way from Harvard University to explore the electromagnetic work of Michael Faraday.
Aimed at ages 7 – 12 years old. Tickets Adult £16, Kids £10
To find out more & to book tickets, click here.
LittleBird Top Tip: The Royal Institution run holiday workshops throughout the summer, to find out more, click here.
Wild By Nature at Home Farm, Elstree, 29th & 30th July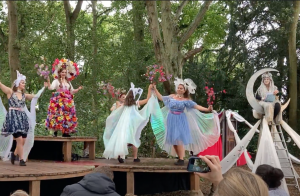 Rogue Otherworld arrives at Home Farm and invites you to a story world gathering in the forest.
Wild by Nature is  an invitation to the wild side with tales of witches, wild treasures, and wilderness, of adventure and pirates and circus, of faeries and bikers and pop-princesses. All you need to do is step into the woodland, to hear the call of the wild, to rewild your imagination.
Tickets; £14.85, under 2s free
To find out more & to book tickets, click here.
101 Dalmatians – A New Musical, Regent's Park Open Air Theatre, until 28th August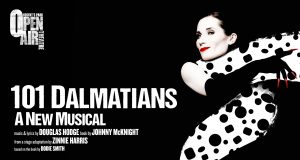 See this brand new musical adaptation of 101 Dalmatians in Regent's Park. Based on the classic story, when everyone's favourite baddie, Cruella de Vil, sets her sights on a new Dalmatian fur coat, there's trouble ahead for Pongo, Perdi and their adorable litter of puppies.
Most suitable for families with children of primary school age and over, it's packed with puppetry, music and a cast of colourful characters – perfect for a summer's day.
Aimed at ages 5+ and note children under 4 are not permitted. Tickets from £25
To Find out more & to book tickets, click here.
LittleBird Top Tip: Kids go half price Monday – Thursday.
Green Journey at the London Transport Museum, Covent Garden, 23rd July to 1st September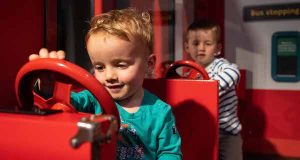 Discover the new 'Green Journey' installation exploring climate change, green technology and green jobs, and join in free workshops five times a day or explore the galleries on a fun green trail. Plus get hands-on with fun exhibits – like an Elizabeth line train driving simulator or jumping aboard the collection of vintage buses, trains and trams!
Tickets: Adult £21 & allow unlimited entry for a whole year (off-peak annual pass £18.50 allows unlimited entry weekdays after 2pm), kids go free
To find out more, click here.
LittleBird Top Tip: With Somerset House only a 10 minute walk from Covent Garden, why not pop by The Edmond J. Safra Fountain Court for This Bright Land festival taking place from 1st – 29th August. Find out more about free and paid for events here.
Summer of Fun, KidZania London, July & August
This summer join KidZania's Theatre and sign up for their Jack & The Beanstalk auditions. With top tips from West End stars and producers from Future Spotlight Productions, this is your chance to shine on stage in front of a live audience. Plus design your very own summer biscuits, help design summer outfits,  learn top tips of the trade from KidZania's top Comedians and perform your own stand-up routine to a live- studio audience. Enjoy parades, a new summer trail, face painting, streetmosphere, and activities inspired by Jack and the Beanstalk.
Tickets from £27 for kids and £16 for adults.
To find out more & to book tickets, click here.
LittleBird Top Tip: Save on your tickets with the LittleBird Family Pass. Sign up for £1, find out more here.
Family fun day: Power dressing, RIBA, Saturday 30th July, 11am – 4pm
A free, drop-in creative event for families and young people with hands-on activities inspired by the latest RIBA exhibition, Radical Rooms: Power of plan. Design your own colourful architectural costume and model it on RIBA's ever-growing immersive catwalk.
This event is free, but booking a time slot is required. To find out more & to book your slot, click here.
LittleBird Top Tip: The RIBA run holiday workshops throughout the summer, to find out more, click here.
Evening with the Moon, Royal Observatory, Greenwich, 31st  July & 1st  August @ 5.40pm – 7.15pm
Enjoy a planetarium show in the Peter Harrison Planetarium and explore the night sky before you head into the Royal Observatory's Great Equatorial Telescope dome to see the 130-year-old telescope in action, all presented by astronomers from the Royal Observatory.
Prices; Adults £16 adults, children £8, aimed at ages 7+
To find out more & to book tickets, click here.
LittleBird Top Tip: If you've booked to see a planetarium show at the weekend, drop by and chat with the Observatory Explainers and navigation experts as they bring science and astronomy to life. Find out more here.
And to find out what's going on throughout the summer at Royal Museums Greenwich, click here.
Colour of Summer, ZSL London Zoo, 23rd July – 31st August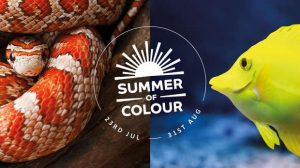 Head to ZSL London Zoo as they celebrate a kaleidoscopic world of amazing animal colour. From the emerald tree boa to scarlet ibis, golden lion tamarins to blue throated macaws. Along with all the brightest stars of the animal kingdom, ZSLwill be exploring how camouflage keeps others hidden, the role of colour in animal communication and how some animals see the world very differently to humans.
Standard tickets, adult £2.50 and child £21.12. Pre-booking is essential. Find out more here.
LittleBird Top Tip: Plus don't miss London Zoo's Summer Family Festival, 30th August to 1st September. Find out more here. And if you fancy heading to ZSL Whipsnade Zoo too, find out about their Ultimate Animal Challenge here.
Backyard Cinema presents LA Nights & Miami Beach, Wandsworth, London until 31st July
Experiential cinema is back, courtesy of Backyard Cinema. Catch your first flight of the summer with Backyard Airlines as you're transported to the sun-kissed beaches of Los Angeles and Miami. Lay back into giant beanbags, stick your feet in the sand and experience movie magic in these stunning beachscapes. Offering tons of family favourites including Aladdin, Moana, Encanto, Sister Act and Back to the Future plus new releases Lightyear and Jurassic World Dominion and Minions – all you need to do is decide if you'd rather visit LA or Miami!
Tickets from £20. To find out more and book tickets, click here.
LittleBird Top Tip:To discover exclusive Backyard Cinema savings, join the Family Pass. Find out more here.
Danny's Awesome Activity Week, The Roald Dahl Museum, Great Missenden, Buckinghamshire, 2nd- 7th August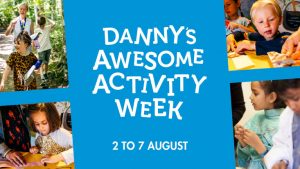 Go on wondrous walks and explore the local places that inspired Roald Dahl. Discover how Roald Dahl wrote his stories whilst seated around the Museum's replica Writing Hut and enjoy listening to the Museum's expert storytellers read from one of Roald's best-loved books; Danny, the Champion of the World. Plus, workshops include making your own clay pots, secret woodlands and caravan.
Tickets; £7.95 per person. Walks, £3 per person, no admission required. Workshops, £4 per maker, book in advance.
To find out more & to book tickets, click here.
Fiya House Hip Hop Weekender, The Scoop, London Bridge, 6th & 7th August, 12pm – 10pm
Part of the Summer by the River festival, head to The Scoop for interactive workshops for all the family – learn your top-rock from your Bart Simpson and your two-step from your cabbage patch. Watch pop-up performances from world-renowned dance artists, youth crews and incredible live DJs. Saturday is Family Day and Sunday is Social Dance Day. Sign up on the day for workshops, watch a dance battle or join one if you dare!
Find out more here.
LittleBird Top Top: The Summer by the River festival is totally free offering theatre, performances, music and family friendly films including Clifford the Big Red Dog and Back to the Future until 2nd September. Find out more here.
Kids Week, throughout August, various locations in London
Supporting under 17s discover the magic of the theatre with over 30 West End shows offering one free child ticket with every paying adult, plus additional two children can attend for half price. Shows taking part include Frozen, The Very Hungry Caterpillar, Mary Poppins, Les Misérables and Mamma Mia. Plus, there are a number of activities to accompany certain performances during Kids Week.
To find out more & to book tickets, click here.
National Theatre's River Stage,South Bank, London, taking place every weekends, until 14th August
The National Theatre's River Stage is back this year. Leading arts and performance companies will take over the stage to celebrate the best of British culture including performances from drag artists, dance performances, live streamed theatre and plenty of activities for the whole family to enjoy.
A free festival, find out what's happening and when, here.
LittleBird Top Tip: If it's a hot day & the kids need cooling down, there are fountains in both directions! Head towards the Southbank Centre as the Jeppe Hein's Appearing Rooms are back again this summer until 29th August. Or head for Tower Bridge to the Riverside fountains near The Scoop.
Summer Jousting Tournaments Hever Castle, Edenbridge, various weekends throughout the summer holidays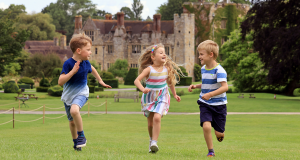 The Knights of Royal England will be entertaining visitors at Hever Castle this summer with exhilarating displays of action, stunts, falls and fights in an authentic arena complete with a Royal Box. Join Henry VIII, Anne Boleyn and the Knights of Royal England in the procession to the Jousting arena.
Bring a blanket or watch the joust in style from the medieval spectator stands, £2 per seat,  on a first-come, first-serve basis. Then choose which knight to support and cheer them to glory.
Tickets; Castle & Gardens Adult £19.80, Child £11.25, Under 4s free
To find out more, click here.
LittleBird Top Tip: Don't miss Spellbound Summer where young visitors can learn the tricks of the trade from resident sorcerers. Plus, hunt for shields in the grounds or find dragon eggs in the Castle and make a splash in the Water Maze.  Find out more here
Octonauts Octo-adet Training Academy, Historic Dockyard Chatham, until 4th September
Join Captain Barnacles and the Octonauts on an interactive, activity-based adventure through the tides of maritime history, learning the key skills needed to join the Octo-Crew. On completion of the Training Log, you'll be named an honorary Octo-Agent and receive a special certificate.
Tickets; Adults £25, Kids £15 (online prices) and tickets are valid for 12 months
To find out more & to book tickets, click here.
LittleBird Top Tip: There's tons more happening throughout the holidays activities, mini adventures and an open air theatre production of The Railway Children on 26th & 27th August. Find out more about your Supersized Summer here
Kids Fest, Lee Valley, Hertfordshire, 22nd July – 31st August
It's like Glastonbury for Kids, everyday of the holidays! Enjoy a boogie at the Main Stage with music and entertainment. Get your festival sparkle on at our DIY Glitter Station, brush up on your Circus Skills, fun walkabout Entertainment, Bouncy Castles and more.
Tickets: (2 years+) £14.99
To find out more & to book tickets, click here.
Brick Live in the Park, Evolution London, Battersea Park, London, 20th – 29th August
Take yourself and the kids on a brick-built adventure at BRICKLIVE in the Park. Discover a world of giant sculptures, tour through a land of mythical beasts, navigate through an Animal Safari and build your own creations in multiple themed zones.
To find out more & to book tickets, click here.
Summer Lights Festival, Canary Wharf, London, until 20th August
This summer Canary Wharf will be punctuated by beautifully designed, outdoor installations that are enhanced by the play of natural light to celebrate light in its most natural form.
11 new installations, as well as 6 permanent pieces, are dotted around Canary Wharf for you to discover, plus a spectacular exhibition of hand-blown glass in the Lobby of One Canada Square.
Find out more here and download the map here.
LittleBird Top Tip: Plus there's free mini golf and free family films during the summer holidays too.  
Lidl Mudder, taking place at various locations & on various weekends throughout the UK
Lidl Mudder is a mud and obstacle run for kids. It's a 1-mile course packed full of obstacles to give kids the chance to work as a team and get a Lidl muddy.
Tickets, Children £10 & spectator £10. Aimed at kids 5-12 years old.
To find a location near you & to book tickets, click here.
BIG DREAMS Festival, Polka Theatre, Wimbledon, London,  24th – 28th August

Head to Polka Theatre for an exciting programme of events, plus plenty of free activities, for their first BIG DREAMS Early Years Theatre Festival.
Be immersed in an Irish performance in the morning and scintillated by a Swedish show in the afternoon! BIG DREAMS showcases and celebrates Early Years Theatre by leading UK and International companies.
Aimed at ages 0 – 6. Tickets £9. To find out more & to book, click here.
LittleBird Top Tip: For older kids, check out the new comic fairy-tale adventure The Pirate, the Princess and the Platypus running until 20th August. Explore a magical, musical world of pirate kings, queens, frogs, tall towers and shipwrecks; of French fancies and barrels of grog!
Enjoy best seats for just £10* (save up to £7 per ticket), use code: LITTLEBIRD10 during check out, book your tickets here.
Jurassic World The Exhibition, Excel London, from 25th August to November
The exhibition promises to immerse you in scenes inspired by the beloved film. Board the ferry to Isla Nublar and walk across the massive Jurassic World gates. Walk under a majestic Brachiosaurus, come face-to-face with ferocious raptors, and get a rare up-close look at the most vicious dinosaur of them all, the Tyrannosaurus rex.
Aimed at all ages. Tickets from £15. Children under two years – free
To find out more & to book tickets, click here.
LittleBird Top Tip: If the kids are dinosaur mad, Dippy, the nation's favourite dinosaur, is back at the Natural History Museum, but only until December so the holidays are the perfect time to go & say Hi! Find out more here.
Underbelly Festival, Cavendish Square, London until 31st July
Offering its usual eclectic mix of shows you can enjoy cabaret, circus, variety and plenty of family entertainment, performed in the beautiful Spiegeltent surrounded by outdoor bars and delicious street food eateries.
The family programme includes Chores, Mama G's Storytime Road Show, Monkis Mouse Baby Disco Dance Hall and Comedy 4 Kids.
Tickets from £12.50. Find out who's on and when here.
LittleBird Top Tip: To get 20% off Underbelly tickets, join the Family Pass. Find out more here.
Reinvent Festival: Young V&A Summer family events, various locations in East London, throughout the summer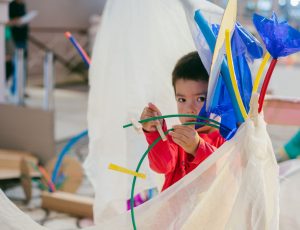 During the year before Young V&A opens, the V&A is celebrating 150 years of the museum in Bethnal Green, previously known as the Museum of Childhood,  with 150 acts of creativity.
The programme includes moments for families to join in with free events that celebrate the 150th anniversary this summer.
Find out more here.
LittleBird Top Tip: If you're planning a day out at V&A in South Kensington, there's lots on offer throughout the summer including pop up performances and design drop ins, all free.  Check out all the family activities here.
National Playday, 3rd August, UK wide
Playday is the national day for play, celebrated every year across the UK on the first Wednesday in August. This year's theme is All to play for – building play opportunities for all children.
Find out more & events near you, click here.
Oh Poo, Charles Dickens Museum, Camden, 3rd & 24th August 
Begin your visit by digging through some Victorian 'poos', exploring the Victorian diet and learning about how the rich and the poor ate different foods. Who knows what nasty truths you might unearth about the vile Victorians? Explore the London home of the famous Charles Dickens, following the Toilet Trail to uncover the delightfully dreadful facts about how the Victorians kept clean and went to the loo!
 ** No actual poo is used in this workshop. 
Aimed at ages 5 – 11. Tickets: Adult £15, Child – £10
To find out more & to book tickets, click here.
LittleBird Top Tip: The museum is a short walk from Coram's Fields, a 7 acre playpark for kids that includes an adventure playground, paddling pool and sandpit. Explore here.
Inflata Nation Inflatable ThemeParks, various locations including London, Manchester, Birmingham, Glasgow, Newcastle and Huddersfield
With tons of park activities on offer at all locations, Inflata Nation ticks everyone's box. There are  Inflata Super Slides, quadruple obstacle courses, Inflata climbing walls, bumpy slides, tipping slides, ball pools, duel platforms, inflatable bubbles, and more! Plus, there's a mini inflatable area for the under 4's including a ball pool and soft play.
Tickets from; Ages 4 to 15 and Adults – £9.99, Under 4 – £5.99. Find out more here.
LittleBird Top Tip: To discover exclusive Inflata Nation savings at the Manchester location, join the Family Pass. Find out more here.
Summer on the Square with the National Gallery, Trafalgar Square, London, 11th – 29th August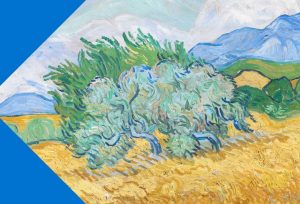 The National Gallery is hosting Summer on the Square – offering free, daily creative sessions and activities to inspire you to create your own masterpieces. Immerse yourself in an outdoor art studio that will offer daily activities and be ready to sketch, make, move, explore and be inspired by the National Gallery Collection.
Plus, large scale immersive installations inspired by the Gallery's collection will also pop up outside the gallery. Walk through Van Gogh's wheatfield, experience art through music and become part of a painting through reflective surfaces.
Find out more here.
LittleBird Top Tip: While you're here, why not download the National Gallery's app The Keeper of Paintings and the Palette of Perception. Aimed at kids aged 7 – 11 it offers a mobile-based immersive adventure that encourages children to explore and learn about one of the greatest collections of paintings in the world. Find out more here.
Horrible Histories Live Onboard Terrible Thames, sailing daily throughout the summer
Climb aboard and prepare to hear the horrible history of the most famous river in the world. Tremble in terror at the Tower! Get gobsmacked by the Globe! Hold onto your head at London Bridge and escape from Execution Dock! Take a dive with Horrible Histories into the stories of King Henry VIII, Anne Boleyn, Julius Caesar, Queen Boudicca, Jack the Ripper and Captain Kidd, in this history of the Thames with the nasty bits left in!
Tickets; Adult from £22.00, Child from £14.00, Under 3's –free
To find out more & to book tickets, click here.
LittleBird Top Tip: If you love Horrible Histories, don't miss Terrible Tudors at Garrick Theatre, London, 28th July – 3rd September. Find out more here.
Godstone Farm Big Sleepover, Godstone, 19th – 21st August, 23rd – 25th August, 26th 28th August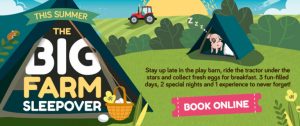 Promising exclusive activities before the farm opens and each evening after the farm closes, campers have three full days access to Godstone Farm, with dinner provided both evenings of your stay, plus breakfast on both mornings of your stay. With new activities, behind the scenes animal encounters, evening tractor rides and forest school fun too.
Camping Guests (2 years+) – £89.0, under 2 Years, free
To find out more & to book your stay, click here.
Oxygen Freejumping, Trampoline Parks, various locations
With over 100 connected trampolines and innovative zones to get you bouncing, climbing, and somersaulting Freejumping is pure fun for all ages. Bounce to new heights, learn new tricks, get moving.
Tickets from £27. Find out more here.
Superheroes, Orphans & Origins: 125 years in comics, Foundling Museum, Brunswick Square, London,  until 28th August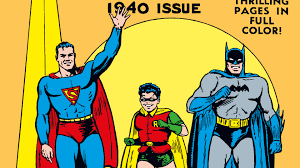 Enter into the world of superheroes to explore the representation of foundlings, orphans, adoptees, and foster children in comics, graphic novels and sequential art from around the globe.
DC's Superman, who was found by his adoptive parents, is one of many comic heroes who are orphans: Spider-Man's parents die in a plane crash; Batman's parents are killed in a street robbery; and Black Panther – whose mother dies soon after childbirth and whose father is killed – is known as 'the Orphan King'. Marvel's X-Men experience both discrimination and social ostracisation. The superheroes' early life experiences impact on their roles and the stance they take over good and evil in their comic lives.
Tickets; Adults £9.50 Kids £7.50 To find out more & to book tickets, click here.
Gifford Circus, various locations, until 13th September

Giffords Circus offers a magical nod to old fashioned circus with a glamorous twist. Step inside the tent into a colourful madcap world of acrobats, jugglers, horses, musicians, dancers and Tweedy the Clown.
Tickets from £15 for adults, and from £10.00 for kids.
To find out more, click here.
Ninja Warrior, UK wide
Inspired by the hit ITV show, Ninja Warrior UK offers  supervised activity and fitness venues throughout the UK. You can climb, balance, jump and swing across different obstacles using and developing your Ninja skills. A great place for supervised family activities and for keeping fit.
Aimed at ages 5+, tickets from £12
Find out more here.
Iris Theatre's A Midsummer Night's Dream, Covent Garden, London, until 13th August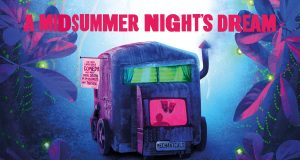 Experience Shakespeare's best-loved comedy, all outdoors in the heart of Covent Garden.
It's Midsummer's night and young bride-to-be Hermia flees her impending nuptials into the forest. There she discovers a feuding fairy King and Queen, a band of traveling misfit actors, and a magical trickster pursuing mischief.
Expect enchantments, merriment and a talking donkey in this hilarious romp through the gardens of the stunning Actors' Church.
Tickets from £17.50.  Aimed at ages 5+
To find out more & to book tickets, click here.
LittleBird Top Tip: If you're in and around Covent Garden from 27th – 31st August, don't miss the Ice Cream Festival, find out more here.
SPARKS; Part of the Greenwich + Docklands International Festival, SPARK, Greenwich, London,  26th – 27th August
Part of the GDIF (26th August – 11th September), organic fireworks illuminate Greenwich in this sustainable celebration and spectacular UK Premiere.
Artist Daan Roosegaarde became inspired by the magical light of fireflies, and the desire to transform traditional methods of celebration such as fireworks and confetti. Thousands of biodegradable light sparks organically move with the ever-changing wind, inspiring you to marvel, wonder and reflect. Bring your own blanket and pillow and be amazed under the SPARKS.
Free event, no booking required. To find out more, click here.
To find out what is happening during the festival, click here.
Superbloom and Giant Slide, Tower of London, until 18th September
Over 20 million seeds were planted at the Tower of London this spring where a spectacular, colourful, vibrant field of flowers now fills the Tower's moat to celebrate the Platinum Jubilee of Her Majesty the Queen.
On arrival, visitors can grab a mat and slide down into the moat on the Tower of London's Superbloom slide and follow the visitor route through the display. Or for a more conventional entry into the blooms, there is a main fully accessible visitor entrance.
Tickets; Superbloom & Tower of London, Adult,£36.50, Child £18.20, Under 5s free
Find out more here.
The Luna Cinema, over 40 locations across the UK, various dates running until 18th September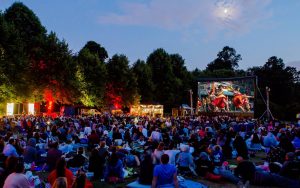 Visit some of the most prestigious locations around the UK with The Luna Cinema experience  boasting state-of-the-art cinema equipment, including giant HD screens and cinema-quality sound systems. With a magical selection of this year's award-winning Hollywood blockbusters and the very best feel-good classic movies, you can choose from more than 150 screenings.
Ticket from; Adult £17.50, Kids £11.50
Find out what's on and where here.
LittleBird Top Tip: To get 15% off your tickets, join the Family Pass for £1. Find out more here.
CREATE YOUR OWN ADVENTURES WHEREVER YOU ARE THIS SUMMER 
Woodland's Trust Find A Wood Near You
Find a wood near you this summer. Create your own nature trail, pack a picnic and go adventuring, check out nature's calendar to find out what to look out for and when.
Find woods here and if you'd like to explore Nature's Calendar, click here.
Learn to swim safe with Swim England and RNLI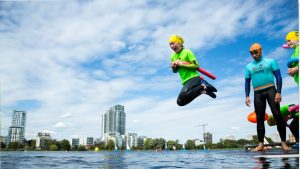 Swim Safe is a fun water safety activity created by Swim England and the RNLI. Kids get to enjoy a fun, structured swimming session at a choice of open water locations – and learn all about how to stay safe.
The 60-minute session is run by qualified lifeguards and instructors and is taking place throughout the summer and it's free.
Find out more here.
RSPB's Which bird song is that?

Learn to identify the bird song around you and when you're out and about with the RSPB's Bird Song Identifier. The RSPB have created a bird song ID playlist with some of the common birds you'll find in and around your garden or local area.
Listen and learn here.
How to Rockpool with Wildlife Watch
Find out what you'll need to go rock pooling as well as the creatures to look out for with this Wildlife Watch activity guide, click here.
With tons to choose from including making your own Nature's Music and Your Own Binoculars, check out the activity guides  here.
Be a Forest Rider with Forestry England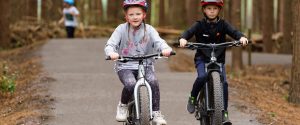 Ride your way to adventure and hone your bike skills with Forestry England's new Forest Rider packs.
With tips and tricks to hone your cycle skills and a logbook to track your progress, you'll be challenged to log 5 rides and see what you can find as you explore the forest. There are puzzles, fun activities, stickers and tips for riding safely too.
Packs cost £5 + postage and packaging of £1.50 if you order online.
Find out more here.
Pick your own fruit
A great hands on experience, head to a farm where you and the kids can pick your own fruit and enjoy being close to nature, understanding where food comes from and best of all, what recipes you're going to invent as you cook and eat your fruity haul together.
Find a farm near you here.
Natural History Museum's Magical Mystery Nature Tour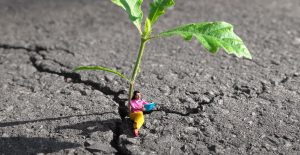 This self-led walk and activities can be used in any park or green space for a family wellbeing boost. Rejuvenate your body and mind and discover the magic and wonder of nature.
Find out more here.
Tennis for Free
TFF brings free fully inclusive fun tennis sessions to communities across the UK for all ages. Offering a two-hour session every week of the year, running mixed ability group games managed by fully-trained professional coaches and supported by local volunteers and there are no catches; all equipment, everything is free.
Find out more here.
Summer Reading Challenge Gadgeteers
Explore this year's Summer Reading Challenge Gadgeteers and discover the amazing science and innovation behind the world around you, including some of your favourite things. Featuring books, rewards, and plenty of ideas for cool experiments and activities to discover the science all around you. The Challenge will be brought to life by top children's writer and illustrator Julian Beresford. Access online and in your local library.
Find out more & your nearest library taking part here.
ONLINE ANYTIME 
Museum of Brands Online Quiz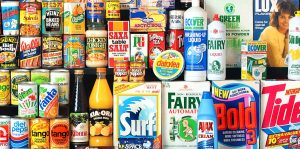 The Museum of Brands takes visitors on a nostalgic journey through 200 years of social change, culture and lifestyle. It is an exciting new way of looking at history through the things that generations of families have thrown away offering a fascinating insight into how we have lived since Victorian times. Get the family together and take the Brand Challenge and find out how well you know the history of Britain's most loved brands.
Take the quiz here.
LittleBird Top Tip: To discover ticket savings when you visit the Museum of Brands, join the Family Pass. Find out more here.
TEDEd
TED-Ed is TED's youth and education initiative with a mission to spark and celebrate the ideas of teachers and students around the world.
TED-Ed Animations are short, animated videos about ideas that spark the curiosity of learners everywhere. These videos, paired with questions and resources, make TED-Ed Lessons.
There's a section for parents as well as students. Click here to find out if the ocean can run out of oxygen, how our brains process speech and what makes volcanoes erupt, plus find out more about Earth School here.
Wildlife Watch's Weird Wildlife
From beetles that hitch rides on bees to fungi that grows in the shape of ears, Wildlife Watch has got plenty of things for you to keep an eye out for. Nature can be fantastic, intriguing, and sometimes downright weird, so what are you waiting for, start exploring here.
Usborne Summer Activity Pack
From Hiking & Biking puzzles, to Design your own football kit, there's plenty to keep the kids entertained. With downloadable activity packs for 4 – 6 year olds and 7 – 11 year olds, find out more here.
The Kids Should See This – smart videos for curious minds
With over 4,500+ kid-friendly videos, and 10 – 15 new videos added each week, The Kids Should See This champions smart STEAM, history, and culture-focused content by museums, organisations, and creators who celebrate curiosity, collaboration, creativity, critical thinking, problem-solving, kindness, and other essential themes for all ages.
Be inspired here.
The British Library's interviews…..
Explore the British Library's archives of interviews with some of our most well known authors, poets and illustrators including Jacqueline Wilson, Joseph Coelho, Quentin Blake to hear memories, gain insight, find out secrets and discover their top tips. Find them and more, click here.
Forest Family Fun at Home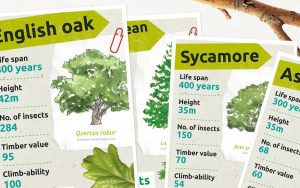 Enjoy some tree-filled inspiration that you can enjoy from home whatever the weather this half term. With seven activities to choose from including Nature Bingo, how to become a sounds collector and Top Tree Trumps.
Bring the trees to you here.
Starting Harry Potter
Launched on 15th July, just in time for the summer holidays, Wizarding World Digital has launched a new initiative for children who are reading the Harry Potter series for the first time offering weekly activities to explore, play and inspire a love of reading and of course Harry Potter.
Wave your wand here.
If you find our guide useful, please share Top Picks with your family and friends and sign up to the newsletter. 
Brought to you by The LittleBird Family Pass –  saving families money all year round. To find out how,  click

 

here 
Event Navigation