We've rounded up some great activities and events to help you and your family stay entertained, inspired and active throughout the February Half Term with the only problem, how to fit it all in! 
So get comfy, put the kettle on and enjoy the read.
If you find our guide useful, please share our Top Picks with your family and friends and sign up to the newsletter.
Brought to you by The LittleBird Family Pass –  saving families money all year round. To find out how, click here. 
TOP PICKS OF THINGS TO DO
Imagine Children's Festival, Southbank Centre, 8th – 18th February
Imagine Children's Festival promises 160 events jam-packed into 12 days and over 50% of the festival is completely free. You can find the very best children's theatre, comedy, music, literature, dance and full-on fun for children and their grown-ups, plus accessible events and mindful activities.
Highlights include a live adaptation of Tales from Acorn Wood, based on Julia Donaldson and Axel Scheffler's series, a modern dance-theatre retelling of Rapunzel, beats and boogies in YolanDa's Band Jam, talks from Cressida Cowell and Ashley and Jordan Banjo, hip-hop dance workshops with ZooNation Youth Company, artwork from acclaimed street-artist STIK, plus even more treats.
To find out more & to book your tickets, click here.
Vets in Action, ZSL London Zoo, 12th  – 20th February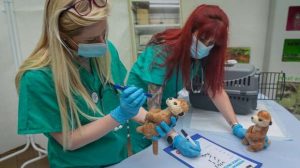 We're inviting children to become zoo vets this February half-term at Vets in Action, an award-winning role-playing experience for budding veterinarians.
Let the kids step into the role of a vet at ZSL London Zoo for a week of fun interactive family events.
After arriving for work at the Zoo's specially-recreated zoo vet centre, junior vets will be prepped with hairnets and masks before helping experts examine, diagnose and carry out treatments on soft toys, experiencing first-hand the huge variety of work carried out by the Zoo's vets, vet nurses and zookeepers – from microchipping meerkats to caring for a wounded lion.
Standard tickets, adult £32.50 and child £21.12. To find out more & to book tickets, click here.
Half Term Explorers, English Heritage
Get fit for history on a fun-filled outdoor explorer quest at English Heritage sites across the country.
Roam around the grounds and gardens to find games and activities inspired by the history of the site, including knights, soldiers, medieval monks or ancient Olympians.
Find your nearest here.
LittleBird Top Tip: Use code EHAFF2023 to receive a 15% discount off annual membership, click here.
Jack v Giant, Polka Theatre, Wimbledon, 11th February – 26th March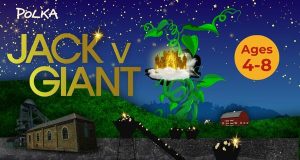 Join Jack, a brave young girl who embarks on an exciting adventure when she sells the family cow in return for magic beans. This new production is packed with beautiful puppetry and toe-tapping original music, and brought to you from the team behind We're Going on a Bear Hunt and How to Hide a Lion.
Aimed at ages 4 – 8 year olds. Tickets £10.
To find out more & to book tickets, click here. And to find out what else Polka has on this half term, click here.
Anansi The Spider, Unicorn Theatre, London Bridge, until Sat 25 Feb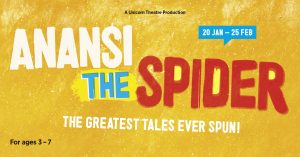 These classic West African and Caribbean tales about the spider hoaxster are brought vividly to life as this highly acclaimed sold out show returns.People say that in a time long, long ago, animals walked on two feet and spoke with words, like we do. And back then it was known by everyone that the cleverest of all the animals in the kingdom was a spider – the infamous Anansi – the original trickster and the master spinner of yarns.
Aimed at ages 3 – 7 year olds. Under 18s £9 – £17 / Adults £15 – £25.50
To find out more & to book tickets, click here. And to find out what else is on at the Unicorn this half term, click here.
LittleBird Top Tip: While you're at the Unicorn, you're a hop, skip and a jump from Tower Bridge,  a walk along the Thames and a self guided art trail.
Holiday Make Studio with Uniqlo Tate play, Tate Modern, Southbank, 11th – 19th February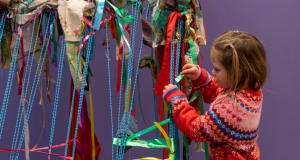 Taking inspiration from textile artists, you're  invited  to knit and thread your own creations on Tate's large looms in the Turbine Hall. Have fun working together to weave your ideas through stitching, looping and colouring different textiles, which can be hung, draped and added to Tate's soft space for families.
This is a free walk-up activity and no booking is required.
To find out more, click here.
Room on the Broom, Rose Theatre, Kingston, 14th – 19th February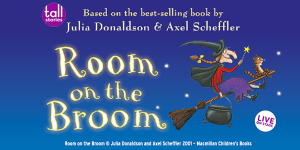 The witch and her cat are travelling on their broomstick when they pick up some hitch-hikers – a friendly dog, a beautiful green bird and a frantic frog. But this broomstick's not meant for five and – CRACK – it snaps in two… just as the hungry dragon appears!
Jump on board the broom with the witch and her cat in Tall Stories' fun-filled adaptation of Room on the Broom, the best-selling picture book by Julia Donaldson and Axel Scheffler.
Aimed at ages 3+, tickets from £15.00
To find out more & to book tickets, click here. To find out what else is on for families at the Rose Theatre, click here.
Workshops & Storytelling at Shakespeare's Globe, Southbank, 12th – 19th February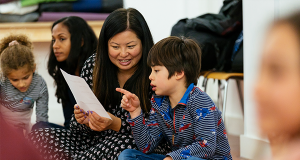 Head to Shakespeare's Globe for some exciting Storytelling performances to uncover famous plays in new ways, or bring Shakespeare's characters and stories to life together in creative Family Workshops.
Step back in time to Shakespeare's London. Discover the secrets of the iconic Globe Theatre on a Family Guided Tour, or even experience stage combat with a Family Sword Fighting Demonstration.
Aimed at ages 5+, tickets from £15
To find out more & to book, click here.
Canary Wharf Ice Rink, until 25th February
It's your last chance to visit Canary Wharf's ice rink that promises a magical winter experience with over 1,000 twinkling fairy lights. Plus, it's an ice rink with a roof so there's no chance of rain canceling your fun.
Tickets: Adult/Teen (over 13's only) £19.95 & Children (4 – 12 years) £14.95
To find out more & to book tickets, click here.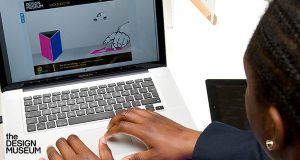 The Design Museum in Kensington offers a range of activities for future designers to get creative this half-term. From crochet to coding or escaping pirates, the in-person Design Camps are fun and engaging with workshops.
With different camps aimed at ages  8 – 11 years old and 11 – 14 years old.
To find out more & to book, click here.
LittleBird Top Tip: Check out the Design Museum's 'Create and Make at home' activities and videos, with tons to choose from, you can make your own DJ Mask, instruments, design your own shoes and house or make your own  spinning animation.  
Fun Kids Engineering Academy Live, London's Musical Museum, Brentford, 16th February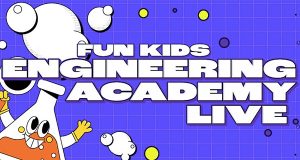 Join Fun Kids Radio for a day of engineering fun including the chance to record your own podcast, make a bracelet that says your name in Morse Code, build a rollercoaster for a marble from paper, watch a performance of the Wurlitzer organ and see how lighting and sound works on stage.
Aimed at ages 8 –  12. Tickets £20 for children only. Accompanying adults (18+) go free. Up to two adults admitted per child.
To find out more & to book tickets, click here.
Elmer and Friends, the colourful world  of David McKee, Horniman Museum & Gardens, until 16th April.
Step into David McKee's colourful world in this first ever major retrospective of illustrations and celebrate over 30 years of Elmer the Patchwork Elephant.
Visit Elmer's world, where you will be greeted by a big magnetic Elmer game and enjoy the ultimate Instagram moment. The adventure continues as you walk through Elmer's jungle, encountering characters and stories along the way. There will be original artwork from Not Now Bernard, Mr Benn and an original storyboard of King Rollo. Visit the fancy-dress costume shop featured in Mr Benn, with dressing up and reading areas.
Tickets; Adult: £5, Child £2.50
To find out more & to book tickets, click here.
LittleBird Top Tip: And don't miss Make Your Own Dinosaur Tail, 13th – 17th February – find out all about it here.
Light Festival at Battersea Power Station, until 5th March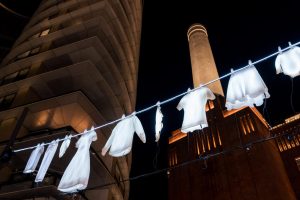 The Light Festival at Battersea Power Station returns for its third year promising it's very own 'glow up' this winter with the largest collection of installations to date. There are eight pieces of artwork, curated in partnership with Light Art Collection, with the display both outdoors and inside the Power Station, alongside Electric Boulevard, a new pedestrianised high street for London. Plus there are food hut and trucks if you need something yummy and warm. View the Light Festival map here.
To find out more, click here.
LittleBird Top Tip: Recently opened, if you've made the journey to Battersea Power Station, you might want to explore the new attraction Lift 109. Travel 109 metres to the top of the north-west chimney where you'll get to take in a 360 degree view of London's skyline.
Adventures departing at the Postal Museum, Clerkenwell, 11th- 17th February
Get crafty and paint your own royal cypher, make your own stamp with printmaking workshops or write a time-capsule letter to your future self. As always, you can ride the popular Mail Rail, an underground postal railway. Drop-in activities
Tickets; Adult £16, Child, £9 and tickets are valid for a year!
To find out more book, click here.
LittleBird Top Tip: If you have under 8s, don't miss Sorted! Postal Play Space, a mini-town where your little ones can play at being a postie.  £4 online / £5 on the day – can be booked separately here.
Adrift: The Curious Tale of the Lego Lost, Southwark Cathedral, London Bridge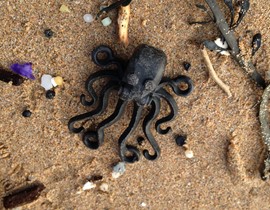 This small illustrative display contains some of the 5 million Lego pieces that had fallen from a cargo ship famously washed up to the Cornwall beaches that had fallen from a cargo ship.
Well worth dropping into if you're passing and free to boot.
To find out more, click here.
Inflata Nation Inflatable ThemeParks, various locations including London, Manchester, Birmingham, Glasgow, Newcastle and Huddersfield
With tons of park activities on offer at all locations, Inflata Nation ticks everyone's box. There are  Inflata Super Slides, quadruple obstacle courses, Inflata climbing in walls, bumpy slides, tipping slides, ball pools, duel platforms, inflatable bubbles, and more! Plus, there's a mini inflatable area for the under 4's including a ball pool and soft play.
Tickets from; Ages 4 to 15 and Adults – £9.99, Under 4 – £5.99. Find out more here.
LittleBird Top Tip: To discover exclusive Inflata Nation savings at the London and Manchester location, join the Family Pass. Find out more here.
Oxygen Freejumping, Trampoline Parks, various locations
With over 100 connected trampolines and innovative zones to get you bouncing, climbing, and somersaulting Freejumping is pure fun for all ages. Bounce to new heights, learn new tricks, get moving.
Tickets from £27. Find out more here.
The Instrumentals, Little Angel Theatre, Islington, 10th February – 26th April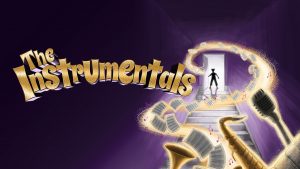 Combined with innovative puppetry and lots of comedy, this fun musical will have audiences u[ and dancing! Bursting to life with brilliant puppetry and bold music, The Instrumentals is full of love and laughter, about the memories we hold and how we celebrate life. This is a show for all children with characters, story & inspiration from the African-Caribbean diaspora. It's full of uplifting original music with soulful sounds and seventies grooves.
Tickets £14.00 Adult £12.00 Child (age 1-17)
To find out more & to book tickets click here.
Marching Orders: Food and Rationing, National Army Museum, Chelsea 14th – 17th February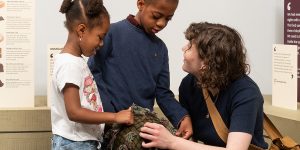 Join this exciting family tour and discover what soldiers' rations are really like and how they have changed throughout time. Come and explore how the Army has kept its soldiers fed in this interactive, family friendly tour.
To find out more, click here.
Jurassic Encounters: Animal Show, Natural History Museum, South Kensington, 13th & 17th February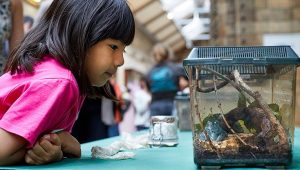 Delve into the Jurassic and meet the modern-day relatives of the animals that lived alongside Dippy in this fantastic show. Meet incredible creatures, including snakes, lizards and tarantulas, and learn more about them in this 45-minute, ethical experience. Join this lively animal show where you'll have the chance to get up close to amazing animals whose ancestors roamed the Earth with Dippy and the other dinosaurs.
Tickets: £8
To find out more & to book tickets, click here.
The Twist Museum, Oxford Circus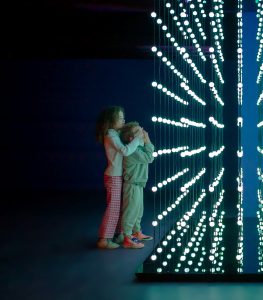 Twist Museum is an immersive experience that explores, and puts to the test, the power of your mind in experiencing the world around you. Through interactive exhibits that play with how you understand the world around you. It's your reality, with a twist. Explore the joy and wonder of illusion. Step into mind-altering immersive rooms, get up close and personal with unexpected interactive illusions, and discover how your brain interprets reality. Can you see colours that aren't there? Do you always know which way is up? Can a corridor go on forever?
Ticket: Adult £23.50, Child £18.50
To find out more & to book tickets, click here.
JORVIK Viking Festival, York, 11th – 19th February
Europe's largest Viking Festival returns to York just in time for half term, telling the stories of Viking women beyond the homestead through the voices of seers, queens and shield maidens.  A story of women whose influence was as great as any mighty warrior. With living history encampments, talks, tours, family events, evening entertainment and dramatic combat performances, there's something for everyone.
Battle Spectacular Tickets from £16 for children, £20 for adults.
For Jorvik Viking Centre: Tickets from Adult £15 (incl donation) Child £10.50 (incl donation) Under 5 free.
To find out more & to book, click here.
To Sherlock: The Official Live Game, Shepherds Bush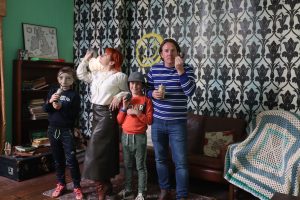 From the creators of the hit BBC TV series, Sherlock: The Official Live Game is a unique adventure combines an immersive experience with an escape game. Headed up by Mycroft Holmes, The Network is a covert branch of British Intelligence, on the hunt for new recruits. To join the ranks as an Agent, you'll need to complete a routine training mission at headquarters. But not all is as it seems… enter the world of BBC's Sherlock in a private escape room, uncovering clues, solving puzzles, and cracking the case before time runs out.
Aimed at ages 10+. Children 7+ welcome at their parent/guardian's discretion.
To find out more & to book tickets, click here.
LittleBird Top Tip: Play as a family or with friends (4 – 6 players) for £99 with code LITTLEBIRD99 this half term. Valid on any timeslot, must be booked by Sun 26 February 2023. Groups must contain a minimum of 2 children and 2 adults. Use code at checkout.
In the last five years or so February pantomimes have become a pretty big thing. There are lots of pantomimes running during Half Term, with both amateur and professional productions to watch, including the massively successful Mother Goose starring Ian McKellen and John Bishop, which is in Sheffield and Wolverhampton mid-February.You can find all the February Half Term pantomines for 2023 at Big Panto Guide and even get a sneak peek at all the pantos for Christmas 2023 that have already been announced.
Find out more here.
February half term is your last chance to visit Dreamland Imaginarium in Manchester, a magical interactive world for families with young children. It's a multisensory, imaginative experience with giant inflatable creatures and different textures, sights, sounds & scents. Let the kids bounce, slide, dance, play games, solve puzzles and learn more about dreams.
Aimed at ages up to 10 years old. Tickets from £13 for 1 adult + 1 child
To find out more & to book tickets, click here.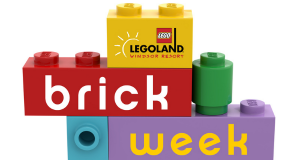 The brick build event includes access to over 30 rides and attractions, including the UK's first Flying Theatre Ride Flight of the Sky Lion, LEGO® City Driving School, NINJAGO® The Ride, and the Dragon!
Meet your favourite LEGOLAND Characters, take part in exclusive LEGO brick building activities or team up in a build challenge – there is something for every junior builder to enjoy.
Tickets from just £25. To find out more & book, click here.
LittleBird Top Tip: To discover exclusive theme park savings, join the Family Pass. Find out more here
Find out more here.
This half term the Museum of London Docklands launches a brand new family trail based on the hair-raising, funny and rip-roaring adventures of Dodger, Fagin and the gang as seen in the BAFTA-winning BBC series Dodger.
Created in collaboration with Universal International Studios and the BBC, the free trail map will send families on a journey around the museum galleries to help help Dodger stay one step ahead of the police, who is on the run for a crime he didn't commit and help Fagin and the gang make a living on the mean streets of London.
To find out more, click here.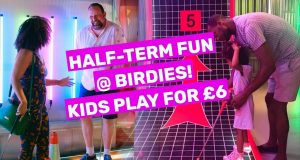 A fun, cool activity that everyone loves, head to Birdies crazy golf in Angel and Battersea. if hungry strikes when you're there, their are cheeky Burgers & kid-friendly Popstar Martinis.
Tickets; Kids golf £6, Family Tickets £25
To find out more, check out kids friendly hours & to book, click here.
LittleBird Top Tip: If you're heading to Angel Central on a Sunday, check out the arts and crafts Kids' Table, 12pm – 4pm. 
Head to Hyde Park for these free bird-inspired interactive activities in the fresh air. As we all emerge out of winter and the days get longer, you will find that birdsong increases and preparation for the nesting season begins. From building a tasty bird feeder to take home with you and following a discovery trail to crafting an intricate birds nest and listening to a springtastic interactive story.
To find out more and to book your free place, click here.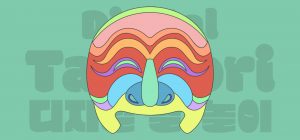 Everyone is invited to this creative families workshop created by Seoul-based digital and design studio, Commoners. Get inspired by the Hallyu! The Korean Wave exhibition, K-Pop and Korean TV as you use your creative skills to design a traditional Korean mask, called Tal-nori or Tal. You can then interact with your Tal using AR (augmented reality) and learn about traditional and
Aimed at ages 5+. Free event, find out more here.
LittleBird Top Tip: Discover what else you can get involved in by clicking here.
MAKE YOUR OWN WINTER ADVENTURES 
Natural History Museum's Magical Mystery Nature Tour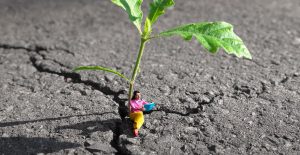 This self-led walk and activities can be used in any park or green space for a family wellbeing boost. Rejuvenate your body and mind and discover the magic and wonder of nature.
Find out more here.
Woodland Trust Winter Picnic
Do something different and suggest a winter picnic to the kids. They might think you're mad at first but once you start talking about hot chocolates and mulled apple juice, you might just get their attention. Find some hot food and recipe ideas from the Woodland Trust here.
Forestry England's Forest Code for Mini Beast Hunting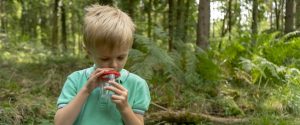 Follow Forestry England's Forest Code for Minibeast Hunting and help care for the forests' smallest creatures. Find out more about their guide here.
ID your local trees
Whether you live in a city or the countryside, have fun learning how to recognise your local trees with the Woodland Trust Tree ID app. Its' free to download and will help you identify the UK's native and non-native trees. It's an A-Z tree guide in your pocket!
Find out more here.
ONLINE ANYTIME 
Barbican's Star in your Own Show Activity Book
Star in your own show, have fun transforming household items into characters and scenery, and create your own sensory journey.This step-by-step guide is packed with great ideas to make a multi-sensory show at home. Learn how to transform furniture, toys, utensils and clothing into sets, props, sound and lighting effects, to bring your stories to life. The fully illustrated activity book is ideal for children of any age.
Find out more here.
Astronomy At Home with Royal Observatory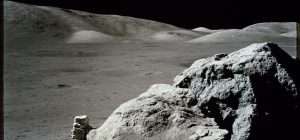 Explore the night sky using the Royal Observatory's online resources and make-and-do activities specially designed by astronomers, all from the comfort of your own home.
Browse through videos that show you how to make your own Solar System in a box, draw your own star-forming nebula with NebulArt or make a galaxy of your own with Galaxy Goo. Travel through these videos to discover what space is really like.
Start exploring here.
Tate Kids Quiz 'How Hockney Are You?'
With the new David Hockney: Bigger & Closer at The Lightroom exhibition opening soon (22nd Feb – 4th June) why not find out 'How Hockney You Are' with Tate Kids quiz.
Take the quiz here and while you're there, why not explore Tate Kids – there's tons of fun to be had! Go there now.
Next Level Pancake Art
Looking for inspiration and cool ideas on 'drawing' pancakes in readiness for Pancake Day on 21st February? Look no further…
Watch this.
Investigate at home with Natural History Museum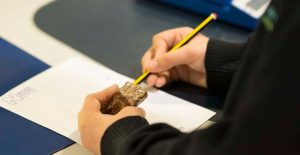 Be a scientist at home and find specimens where you live. Use your scientific skills, make observations, ask questions and look for evidence.
Find out all your need to know to get started here and download your own Investigate recording sheet here.
MAKE THIS 
Edible Love from Eats Amazing
Peruse through Eats Amazing Valentine theme snacks and treats for some Valentine hands on edible, tasty fun.
Be inspired here.
Make An Origami Heart with Maths on Toast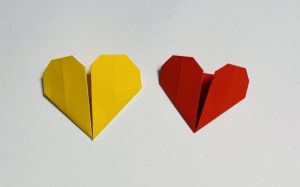 Make an origami heart with a special message inside. Discover some origami magic by transforming a 2D flat surface into a 3D shape made up of many different polygons. Just by folding paper!
Pop your creation in an envelope then post or deliver it to someone!
Get folding here.
Pancake fun with Okido's Messy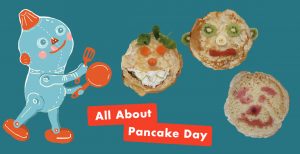 Get some practice in for Pancake Day (Tuesday 21st February) with Okido's easy peasy recipe and have some fun decorating and making fruity faces.
Get creating and tasting here.
LOOKING AHEAD 
Disney Winnie the Pooh, London 17th March – 21st May & UK Tour – 31st May – 2nd September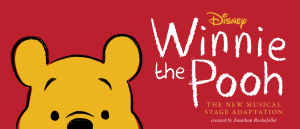 Disney's iconic Winnie the Pooh, Christopher Robin and their best friends Piglet, Eeyore, Kanga, Roo, Rabbit, and Owl (oh… and don't forget Tigger too!) have come to life in a beautifully crafted musical stage adaptation.
To find out more, click here.
BBC Earth Experience, The Daikin Centre, Earls Court, from 30th March
Experience an unforgettable journey through the natural world and explore the extraordinary diversity of our seven unique continents on the most epic scale. This immersive journey, with bespoke narration from David Attenborough,  features breath-taking footage from Seven Worlds, One Planet, projected on multiple multi-angle screens using the very latest digital screen technology.
To find out more & to book tickets, click here.
Titanosaur: Life as the Biggest Dinosaur, Natural History Museum, from 31st March

Step into the world of the colossal titanosaur Patagotitan mayorum, the largest known creature to have ever walked our planet. On display for the first time ever in Europe, this is your chance to meet this extraordinary dinosaur up close. In a fun, interactive exhibition, walk beneath the towering titanosaur, touch a cast of its skull and see how you measure up to this gigantic sauropod.
Aimed at ages 5+, adult tickets from £16.00, Child £9.00
To find out more & to book tickets, click here.
Jurassic Earth Live from 4th – 9th August, Nationwide
Jurassic Earth features roaming, state-of-the-art animatronic life-like Dinosaurs in a thrilling and interactive story-telling show, creating a unique, immersive experience for all audiences. Meet intrepid explorers, fascinating professors and the bravest of rangers as they take you on a journey through Jurassic Earth, introducing their herd of the most incredible Dinosaur species to have ever lived!
Tickets from £21. To find out more & to book tickets, click here.
Inflatable 5K from 15th April, Nationwide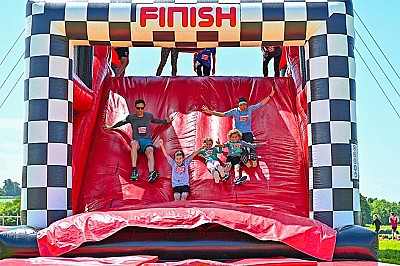 The world's largest and best fun run the 'Inflatable 5K' has got even bigger and bouncier. The Unique Inflatable Obstacle Course Race (OCR) has less running and even more obstacles in 2023. New Obstacles, new pumping Music Zones and new Locations. It is going to be epic! Run either 2.5 or 5K.

Early Bird tickets from £18.50 (for 2.5K). Find out more here.

If you find our guide useful, please share Top Picks with your family and friends and sign up to the newsletter.

Brought to you by The LittleBird Family Pass –  saving families money all year round. To find out how, click here.

​