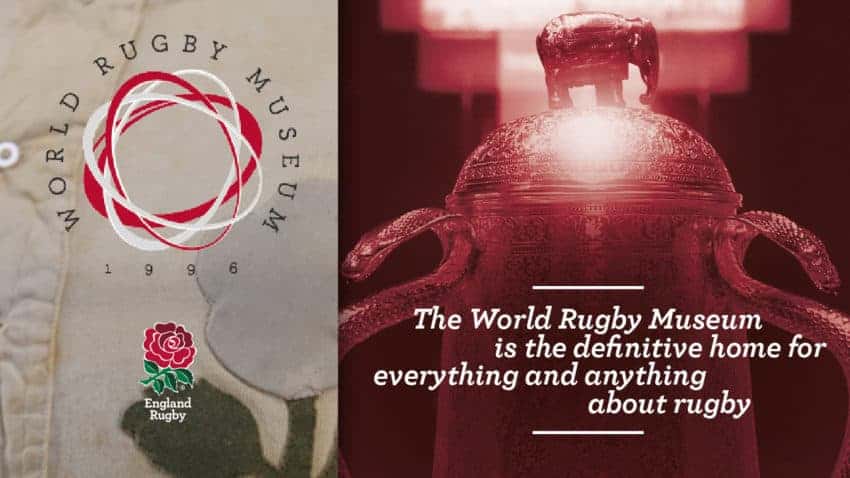 Visit The World Rugby Museum and Twickenham Stadium Tours today and experience interactive exhibits and more!
18 July 2019 - 30 September 2019
The World Rugby Museum is home to the most extensive collection of rugby football memorabilia in the world!
Once inside this rugby treasure trove, you can stand face-to-face with the world's oldest international football jersey and international cup and take-up a number of interactive challenges.
Become a commentator in our commentator's booth; sing-along to your national anthem; and test your speed, power, strength and endurance against our machines to discover 'What Kind of Rugby Player Are You?'