In our series The Great War – Through a London Child's Eye, we're following "The Private Diary of Edward Hampton" to learn about life as a child in London at the outbreak of the First World War.
So what did children do for entertainment in 1914?
Well, in the early 1900s, families went to funfairs or for a paddle at the beach as a treat.
However, once war began, holidays soon became a thing of the past – though people on the home front did still find time for day trips now and then.
Instead, Londoners had to find ways to entertain themselves closer to home.
Music halls
Many towns had a music hall where audiences could join in with singers and see comedians, ventriloquists and magicians.
The popular music of the era were cheery wartime songs that would try and boost everyone's spirits. You might have heard of some of the big hits, like 'It's a Long Way to Tipperary', 'Pack Up Your Troubles' and 'Keep the Home Fires Burning'.
Music halls were also used to stage fundraising events to aid the war effort and sometimes during these shows men were invited on to stage to sign up.
These shows could become quite rowdy as the audience cheered others on and so some parents would take their children to the cinema instead.
Cinemas
Films were still relatively new in 1914 and so some parents were unsure of taking their children to see them.
All films back in those days were black-and-white and had no sound!
Instead, there'd be someone playing the piano at the front of the cinema and they'd often make up tunes to match the action on the big screen.
In larger cinemas, there might even be a whole orchestra, who would use musical instruments to add in sounds such as church bells, gunshots or galloping horses!
As the musicians played, words popped up on the screen to explain important points in the story so you didn't get lost in the plot!
One of the biggest film stars of the era was Charlie Chaplin, who played a kind but unlucky tramp and always got in trouble with bullies.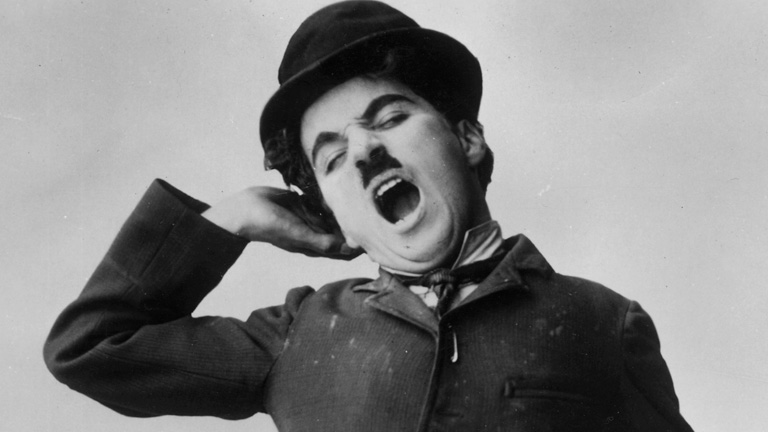 Along with the main film, the audience would also get the chance to see a newsreel. These gave the latest headlines about the war as well as events in Britain and the rest of the world.
At home
If your parents were quite well-off, you might have had a gramophone.
It's a musical instrument that was wound up with a handle, until the music blared out from a brass horn.
Boys in 1914 read comics like 'The Boy's Own Paper', which was all about daring lads tackling wild beasts in faraway lands! There were also jokes, puzzles, football reports and poems about doing your duty.
When war came, the comics quickly became filled with positive messages about the war.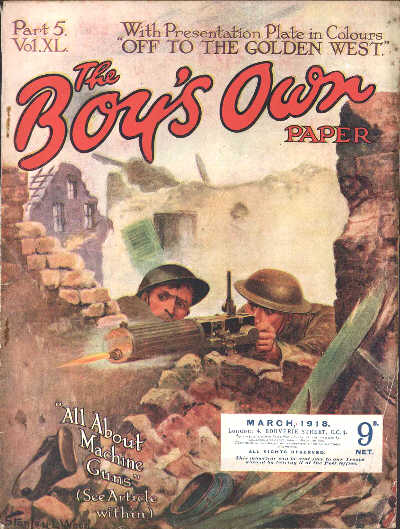 There were some titles specifically about the war, like 'Dreadnought' and 'Penny War Weekly'.
These were full of stories about British Tommies (a nickname for British soldiers) beating German soldiers. The British were always shown as kindly heroes, while the Germans were all made out to be cowards.
For girls, there was the 'Girl's Own Paper', which had advice on dress-making and cooking.
A girl could read all about knitting, needlework and pressing flowers but unfortunately she wouldn't find any adventures with lions in far-off lands!
Click here to find out more about life in 1914!
The Great War – Through a London Child's Eye is supported by The National Lottery through the Heritage Lottery Fund