Hi, I'm Lucy Iflyalot, star of the Fun Kids series Penguin Explorers!
None of the penguins at Penguin School ever want to leave the iceberg – they don't want to go on holiday! Anywhere!
But my family are world-famous explorers so I'm making some travel brochures to try and change their minds!
You've probably seen travel brochures in a travel agent. Tourist offices and travel companies create them to promote countries or regions of them.
Why don't you make your own travel brochure with me?
Click here to learn how to make your own travel brochure!
Here's some information about Bulgaria to help get you started…
Bulgaria
Key facts
Bulgaria is a country in Europe.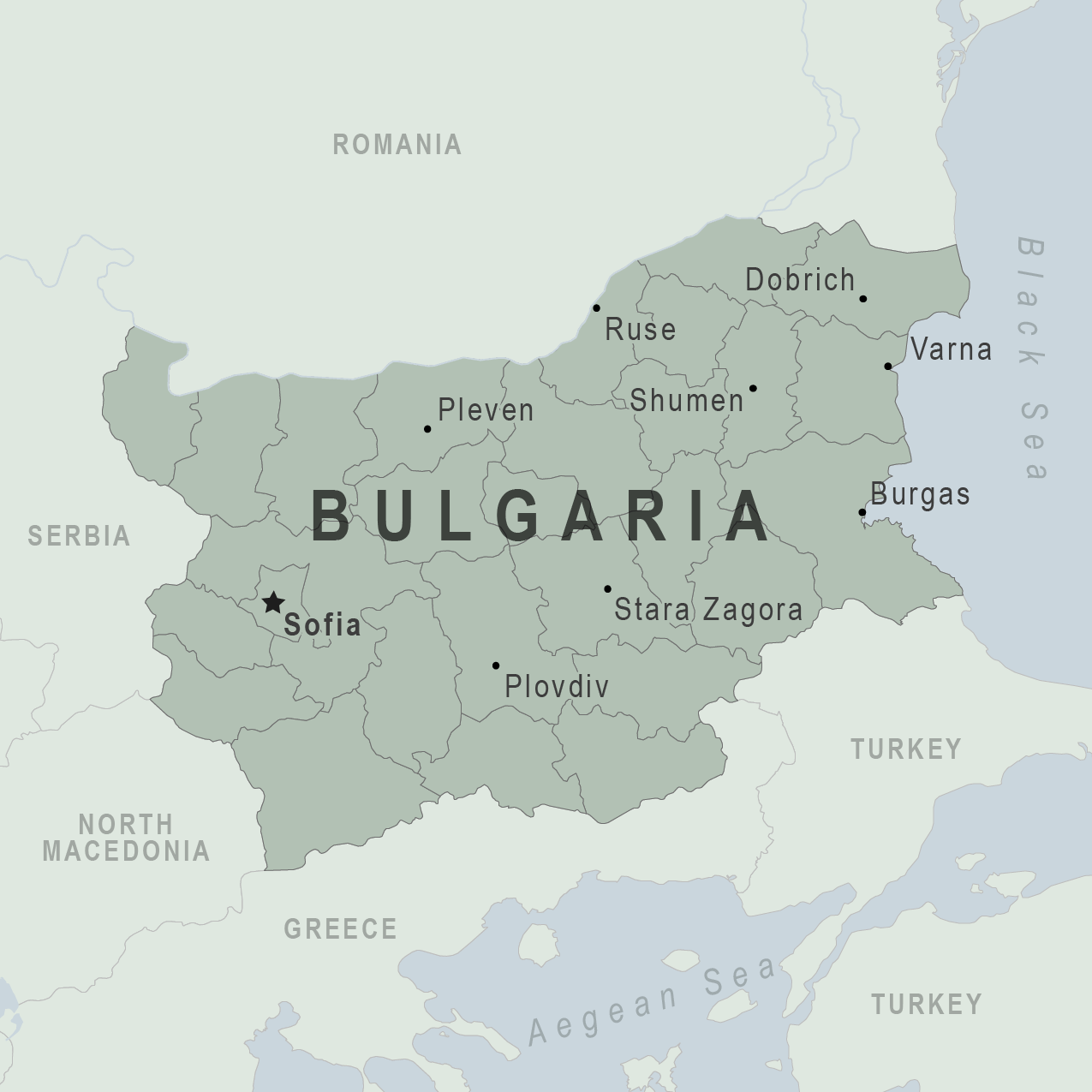 Capital Sofia
Largest City Sofia (1.2 million residents)
Language Bulgarian
Currency Bulgarian lev
Population 7.3 million (2013)
Located in the heart of the Balkans, Bulgaria offers a highly diverse landscape: the north is dominated by the vast lowlands of the Danube and the south by the highlands and elevated plains. In the east, the Black Sea coast attracts tourists all year round.
Founded in 681, Bulgaria is one of the oldest states in Europe. Its history is marked by its location near Europe's frontier with Asia.
Some 85% of the population are Orthodox Christians and 13% Muslims. Around 10% of the population are of Turkish origin while 3% are Roma. Similarly, its traditional dishes are a mixture of east and west. The most famous Bulgarian food must be yoghurt, with its reputed gift of longevity for those who consume it regularly.
The Bulgarian National Assembly (a single chamber parliament) consists of 240 members who are elected for a four-year period.
Bulgaria's main exports are light industrial products, foods and wines, which are successfully competing on European markets.
Fans of folk music will be familiar with a number of Bulgarian musicians. A Bulgarian folk song was included on the Voyager Golden Record which was sent into outer space by NASA.
Famous people:
Julia Kristeva – philosopher
Elias Canetti – Nobel Prize winner for literature in 1981
Christo Javachev ("Christo") – the creator of many unorthodox outdoor sculptures
Facts:
Political system: Republic
Capital city: Sofia
Language: Bulgarian
National day: 3 March – anniversary of liberation from the Ottoman Empire (1878)
Total area: 111 910 km²
Population: 7.6 million
Currency: lev
How to say Hello:
Zdravei
Click here to learn how to make your own travel brochure!
Listen to this episode of Penguin Explorers below…

Add a comment