Hi, I'm Lucy Iflyalot, star of the Fun Kids series Penguin Explorers!
None of the penguins at Penguin School ever want to leave the iceberg – they don't want to go on holiday! Anywhere!
But my family are world-famous explorers so I'm making some travel brochures to try and change their minds!
You've probably seen travel brochures in a travel agent. Tourist offices and travel companies create them to promote countries or regions of them.
Why don't you make your own travel brochure with me?
Click here to learn how to make your own travel brochure!
Here's some information about Poland to help get you started…
Poland
Key facts
Poland is one of the largest countries in Europe.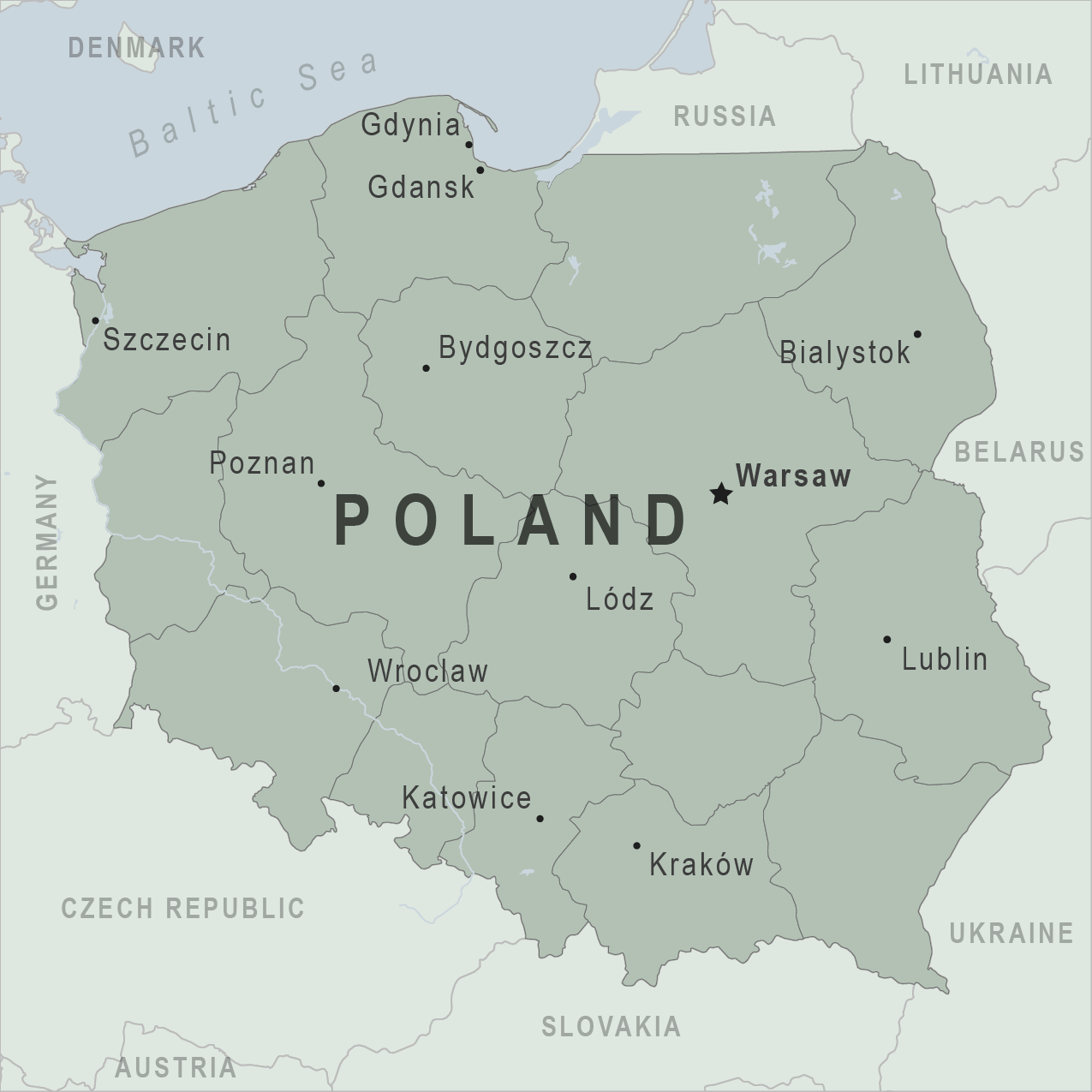 Capital Warsaw
Largest City Warsaw (1.7 million residents)
Language Polish
Currency Euro
Population 38.53 million (2013)
The north of Poland, stretching to the Baltic Sea, consists almost entirely of lowlands, while the Carpathian Mountains (including the Tatra range) form the southern border. The Masuria region forms the largest and most-visited lake district in Poland.
The Polish state is over 1 000 years old. In the 16th century Poland was one of the most powerful countries in Europe. With victory at the Battle of Vienna in 1683, King Jan III Sobieski of Poland was able to break the Ottoman siege of Vienna and end the threat of a possible occupation of western Europe.
Poland is rich in natural mineral resources, including iron, zinc, copper and rock salt. The Wieliczka salt mine, constructed in the 13th century, contains an entire town below ground with a sanatorium, theatre, church and café! Everything from stairs to chandeliers is made from salt.
Poland's current constitution dates from 1997. The President is elected by popular vote for a five-year term. The 460 members of the lower house of parliament (the Sejm) and the 100 members of the senate, are directly elected by a system of proportional representation to serve four-year terms.
Famous people:
Nicolaus Copernicus – astronomer
Fryderik Chopin – the composer
Maria Curie-Skłodowska – scientist
Roman Polański – film-maker
Krzysztof Kieślowski – film-maker
Pope John-Paul II
Cuisine:
Poland's traditional dishes include beetroot soup, cabbage rolls (cabbage leaves stuffed with meat and rice) and pierogi (dumplings stuffed with cabbage and mushrooms, for example).
Facts:
Political system: Republic
Capital city: Warsaw
Language: Polish
National day: 11 November- regaining independence from Austria and Germany (1918)
Total area: 312 679 km²
Population: 38.1 million
Currency: złoty
How to say Hello:
Dzień dobry (PRON: Jeyn Dob-ry)
Click here to learn how to make your own travel brochure!
Listen to this episode of Penguin Explorers below…
Add a comment