None of the penguins at Penguin School ever want to leave the iceberg – they don't want to go on holiday! Anywhere!
But my family are world-famous explorers so I'm making some travel brochures to try and change their minds!
You've probably seen travel brochures in a travel agent. Tourist offices and travel companies create them to promote countries or regions of them.
They're very colourful – lots of pictures and stuffed full of information to make people want to go there – things like maps, facts, travel ideas, what the foods like and also where to stay. Things which can help someone who's never visited a place before understand more about it!
Why don't you make your own travel brochure with me?
Step 1: Pick a country!
There are hundreds of countries in the world to choose from! Maybe you've been on holiday somewhere recently and know loads about that country now to share with everyone else?
Or perhaps there's somewhere in the world you've always wanted to go to and so you'd like to find out a bit more about the place before you travel?
If you're stuck, check out our Where in the World? guides!
Step 2: Choose how you'll make your travel brochure!
There are lots of different ways you can make your travel brochure! You could do a giant one on a large piece of paper or maybe a small leaflet that your friends can take away with them?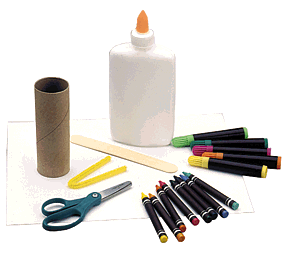 To make your travel brochure on paper you'll need:
Paper (colourful paper looks good)
Glue
Scissors
Maps, photographs, clippings from magazines etc.
Alternatively, you could design one on the computer.
The best program to use is Microsoft Publisher, as they have lots of ready-made templates to make your job easier. But if you don't have Microsoft Publisher, you can use Microsoft Word instead!
Step 3: Find things to put in your brochure!
It's hard to sum up a whole country in just one brochure so the aim of your travel brochure is to share the most important information and some of the best bits about that place!
A good place to start is thinking about what that country is famous for (as they usually are the best bits too!)
For example, if you were making a travel brochure for the UK you might mention Big Ben, Buckingham Palace, tea and the countryside!
Here are some of the things you might include…
Places to visit and things to do
What can you do in this country? Are there famous landmarks that you should check out whilst you're there? Is there some sort of activity you have to try before you leave?
Check out our Where in the World? guides for some ideas!
Pictures
You want your travel brochure to look amazing and really sell the country to whoever's reading it so pictures are a must!
The country's tourist board might have some good pictures online that you can use or you could find some off Google Images.
Just make sure any pictures you use you include a line underneath saying where you got it from and who it belongs to!
Maps
It's a good place to show where in the world your country is! If you type the 'place name + maps' into Google Images you should find it's been done for you (just remember to credit where you got the map from).
Weather
Before visiting a place, you need to know the weather so you can make sure you've got the right stuff packed! There's no point going to visit Lucy Iflyalot in Antartica with just some flip flops and swimming trunks!
Click here to check the weather on the BBC Weather website!
Food
For lots of people, the best bit of visiting somewhere new is trying out lots of tasty, new food! Is there a particular dish that your place is famous for?
Click here to check on the Food in Every Country website!
Other things to include in your travel brochure…
Fun and weird facts
History
Famous people
Step 4: Put it all together!
Now you've got all the information you need, the next step is to bring your travel brochure to life!
You might want to start your travel brochure with the place name and a big, attractive image at the top to grab people's attention (as sometimes there might be a lot of different brochures on the shelf and you want yours to be picked!)
Next, we need to think about the layout. You might want to split the other parts into different boxes to make it easy to read. Start with the most important information first as often people get bored and don't read through to the end!
If you're still not sure what a travel brochure should look like, check out some of these for inspiration!
And there you go! That's how to make a travel brochure! Maybe it will persuade people to go and visit that place, just like Lucy Iflyalot is hoping hers will!
Here's a video showing you the behind the scenes of Birmingham Airport!
Add a comment