Marinette and Adrien are not your typical high-school kids! They've been chosen to save Paris from evil…
They have to capture akumas, butterflies infused with dark magic, responsible for turning normal people into super-baddies!
The pair become superheroes, transforming into Ladybug and Cat Noir with the help of their magical Miraculous.
But Ladybug and Cat Noir do not know each other's true identity.
Marinette is unaware that, beneath the Cat Noir's costume nestles Adrien, her secret crush! And Adrien doesn't know that Ladybug is, in actual fact, just Marinette – one of the girls in his class.
Miraculous is hosting a Friendship Day Takeover on August 6th – that's International Day of Friendship. 
And if you didn't know, Bandai have got loads of cool Miraculous toys!
You can get Cat Noir and Ladybug as cool action figures, and there's even Lady Wifi, Stormy Weather, and Antibug!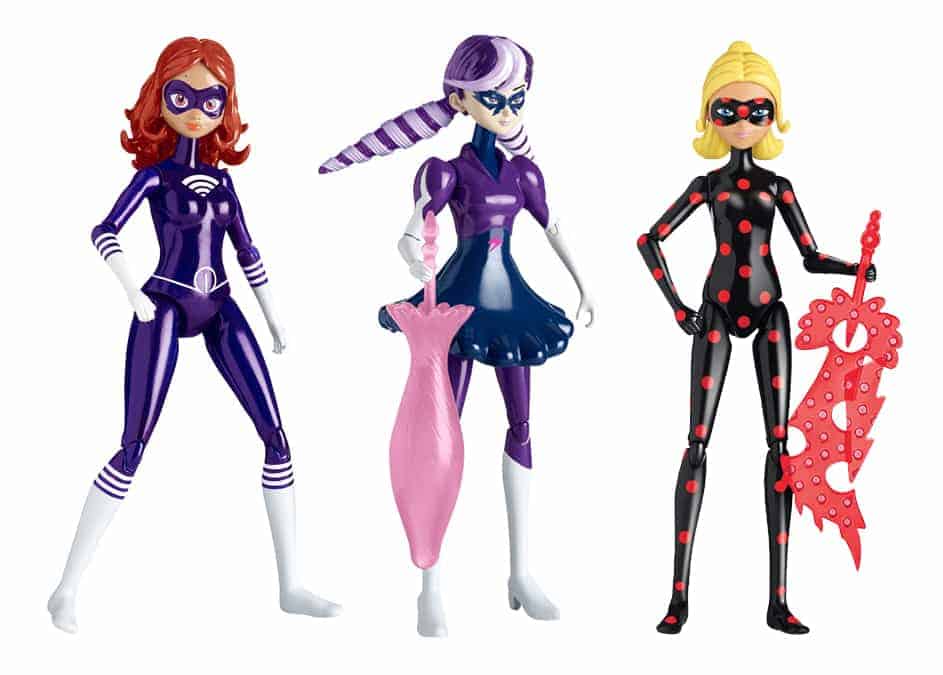 Explore Miraculous merchandise from Smyths, in store and online!
Add a comment